Daily Catholic Mass Readings for Monday 13 June 2011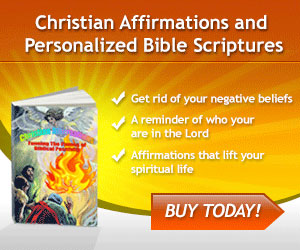 Wisdom 7: 7 – 14
7 Therefore I prayed, and understanding was given me; I called upon God, and the spirit of wisdom came to me. 8 I preferred her to scepters and thrones, and I accounted wealth as nothing in comparison with her. 9 Neither did I liken to her any priceless gem, because all gold is but a little sand in her sight, and silver will be accounted as clay before her. 10 I loved her more than health and beauty, and I chose to have her rather than light, because her radiance never ceases. 11 All good things came to me along with her, and in her hands uncounted wealth. 12 I rejoiced in them all, because wisdom leads them; but I did not know that she was their mother. 13 I learned without guile and I impart without grudging; I do not hide her wealth, 14 for it is an unfailing treasure for men; those who get it obtain friendship with God, commended for the gifts that come from instruction.
Psalms 40: 3 – 4, 10 – 11, 17
3 He put a new song in my mouth, a song of praise to our God. Many will see and fear, and put their trust in the LORD. 4 Blessed is the man who makes the LORD his trust, who does not turn to the proud, to those who go astray after false gods! 10 I have not hid thy saving help within my heart, I have spoken of thy faithfulness and thy salvation; I have not concealed thy steadfast love and thy faithfulness from the great congregation. 11 Do not thou, O LORD, withhold thy mercy from me, let thy steadfast love and thy faithfulness ever preserve me! 17 As for me, I am poor and needy; but the Lord takes thought for me. Thou art my help and my deliverer; do not tarry, O my God!
Mark 16: 15 – 20
15 And he said to them, "Go into all the world and preach the gospel to the whole creation. 16 He who believes and is baptized will be saved; but he who does not believe will be condemned. 17 And these signs will accompany those who believe: in my name they will cast out demons; they will speak in new tongues; 18 they will pick up serpents, and if they drink any deadly thing, it will not hurt them; they will lay their hands on the sick, and they will recover." 19 So then the Lord Jesus, after he had spoken to them, was taken up into heaven, and sat down at the right hand of God. 20 And they went forth and preached everywhere, while the Lord worked with them and confirmed the message by the signs that attended it. Amen.