Daily Catholic Mass Readings for Sunday 06 March 2011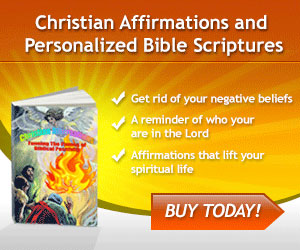 Deuteronomy 11: 18, 26 – 28, 32
18 "You shall therefore lay up these words of mine in your heart and in your soul; and you shall bind them as a sign upon your hand, and they shall be as frontlets between your eyes. 26 "Behold, I set before you this day a blessing and a curse: 27 the blessing, if you obey the commandments of the LORD your God, which I command you this day, 28 and the curse, if you do not obey the commandments of the LORD your God, but turn aside from the way which I command you this day, to go after other gods which you have not known. 32 you shall be careful to do all the statutes and the ordinances which I set before you this day.
Psalms 31: 2 – 4, 17, 25
2 Incline thy ear to me, rescue me speedily! Be thou a rock of refuge for me, a strong fortress to save me! 3 Yea, thou art my rock and my fortress; for thy name's sake lead me and guide me, 4 take me out of the net which is hidden for me, for thou art my refuge. 17 Let me not be put to shame, O LORD, for I call on thee; let the wicked be put to shame, let them go dumbfounded to Sheol.
Romans 3: 21 – 25, 28
21 But now the righteousness of God has been manifested apart from law, although the law and the prophets bear witness to it, 22 the righteousness of God through faith in Jesus Christ for all who believe. For there is no distinction; 23 since all have sinned and fall short of the glory of God, 24 they are justified by his grace as a gift, through the redemption which is in Christ Jesus, 25 whom God put forward as an expiation by his blood, to be received by faith. This was to show God's righteousness, because in his divine forbearance he had passed over former sins; 28 For we hold that a man is justified by faith apart from works of law.
Matthew 7: 21 – 27
21 "Not every one who says to me, `Lord, Lord,' shall enter the kingdom of heaven, but he who does the will of my Father who is in heaven. 22 On that day many will say to me, `Lord, Lord, did we not prophesy in your name, and cast out demons in your name, and do many mighty works in your name?' 23 And then will I declare to them, `I never knew you; depart from me, you evildoers.' 24 "Every one then who hears these words of mine and does them will be like a wise man who built his house upon the rock; 25 and the rain fell, and the floods came, and the winds blew and beat upon that house, but it did not fall, because it had been founded on the rock. 26 And every one who hears these words of mine and does not do them will be like a foolish man who built his house upon the sand; 27 and the rain fell, and the floods came, and the winds blew and beat against that house, and it fell; and great was the fall of it."