Family Catechesis thru LBS 3rd Sunday of Easter – April 22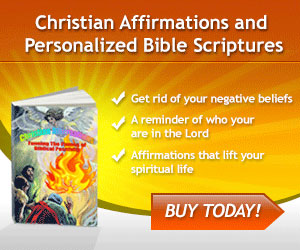 Part 1: Gospel and 1st Reading
Gospel Background: We are still on Resurrection day, Jesus, who rose from death in the early hours of the day, has already shown himself alive to some of his closes friends: Mary Magdalene, the other two Marys, and the two disciples on their way to Emmaus. The two, who had traveled in his company and had heard from his very lips the enlightening explanations of the scriptural passages that concerned the suffering Messiah, were so excited. Compelled by their enthusiasm, they decided to travel back to Jerusalem to share with the twelve Apostles the good news that had brightened their gloomy afternoon.
Gospel Introduction: In this passage Jesus is the protagonist from beginning to end as he:
a) tries to convince the disciples of the reality of his resurrection (vv.37-43)
b) explains that what happened to him had been foretold in the Scriptures (vv.44-48); and
c) reveals the universal salvific role of his death and resurrection (v.47)
1st Reading Historical Background: The first followers of Jesus still participated in the Temple worship like all devout Jews. It was while going to the Temple for the mid-afternoon prayer that, one day, Peter and John healed a paralytic who, for many years, had been begging at the entrance to the Temple. That extraordinary event caused a furor among the people and Peter was quick to catch that opportunity to proclaim to all the resurrection of Jesus and to invited them to conversion.
1st Reading Introduction: These six verses are the first part of Peter's discourse in which he proclaims:
a) the reality of Jesus' resurrection as the work of God who thus proved the authenticity of his mission (see vv.13 and 15);
b) the responsibility of the crowd for Jesus' death; and
c) the need for conversion in order to be forgiven (see v. 19)
Part 2: 2nd Reading and Hibla
2nd Reading: Historical Background (The same as that of the Second Reading of the Second Sunday of Easter)
2nd Reading Introduction: This brief passage mentions two important roles of Jesus Christ  in our regard, and what our attitude to him should be:
a) Jesus is our "Advocate", the one who intercedes for us with the Father. (For a parallel to this idea, see Rom 8:34; 1Tim 2:5-6; Heb 4:14-16; 7:24-28, and 9:11-14)
b) He is the "Victim of expiation" for the sins of all human beings. (For parallels, see Jn 11L51-52, Rom 3:25; 1Cor 15:3′ 2Cor 5:21 and 1Pt 2:24)
c) Our response to these two roles of Jesus in our regard is our observance of his commandments.
A further important feature of this text is the use of the verb "to know" in the sense of deep "personal intimacy" which can be acquired only through loving obedience.
HIBLA: Repentance and Forgiveness
APPLICATION QUESTION: When have you last asked for forgiveness from the Lord?
SPECIAL THANKS TO: Brotherhood of Christian Businessmen and Professionals (Makati Chapter) 
GRAB A COPY OF EXPLORING GOD'S WORD:
"A great partner in doing Family Catechesis  thru Liturgical Bible Study"