Good Shepherd Sunday – 4th Sunday of Easter – Family Catechesis thru Liturgical Bible Study April 29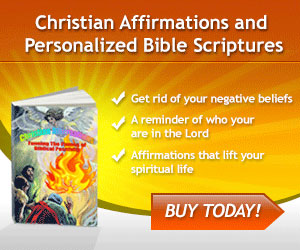 Gospel
Historical Background:Jesus in Jerusalem. He has gone there on the occassion of the Feast of the Booths (or "Tabernacles") with some hesitation because he knows that the Jewish authorities and their followers (whom John lumps together under the term "the Jews") will try to kill him.
While in Jerusalem, Jesus gets engaged in a series of controversies with his opponent. It is in the course of those controversies that he gives himself several important titles, such as "The Light of the World" (Jn 8:21; 9:5); "I am" (Jn 8:24.28.58); "The sheepgate" (Jn 10:7); and "The Good Shepherd" (Jn 10:11.14).
Introduction: Today's excerpt is the concluding part of the section entitled "The Good Sphepherd." After having declared, " Iam the Good Shepherd" (Jn 10:11), Jesus proceeds to outline the very special relationship that binds him to his shepe (i.e. his followers), and his mission to lay down his life in the fulfillment of the Father's plan.
Jn 10:11-18
Jesus said:
"I am the good shepherd.
A good shepherd lays down his life for the sheep.
A hired man, who is not a shepherd
and whose sheep are not his own,
sees a wolf coming and leaves the sheep and runs away,
and the wolf catches and scatters them.
This is because he works for pay and has no concern for the sheep.
I am the good shepherd,
and I know mine and mine know me,
just as the Father knows me and I know the Father;
and I will lay down my life for the sheep.
I have other sheep that do not belong to this fold.
These also I must lead, and they will hear my voice,
and there will be one flock, one shepherd.
This is why the Father loves me,
because I lay down my life in order to take it up again.
No one takes it from me, but I lay it down on my own.
I have power to lay it down, and power to take it up again.
This command I have received from my Father."
1st Reading
Historical Background: (Same as last Sunday)
Introduction: Today's passage is an extract from Peter's discourse to the members of the Sanhendrin who had asked him to explain "by what power or in whose name" he had healed the paralytic. (See Acts 3:1-8)
In his response, Peter restated what he had already proclaimed to the people, namely:
a) It was in the name of Jesus Christ that the cripple had been healed;
b) His audience was responsible for the death of Jesus; and
c) God had raised Jesus from the dead,as the Scriptures of old had foretold. In addition to this, Peter also emphasized that
d) Jesus is the only savior of the world
All these elements are part of the original KERYGMA (proclamation) of the early Church.
Acts 4:8-12
Peter, filled with the Holy Spirit, said:
"Leaders of the people and elders:
If we are being examined today
about a good deed done to a cripple,
namely, by what means he was saved,
then all of you and all the people of Israel should know
that it was in the name of Jesus Christ the Nazorean
whom you crucified, whom God raised from the dead;
in his name this man stands before you healed.
He is the stone rejected by you, the builders,
which has become the cornerstone.
There is no salvation through anyone else,
nor is there any other name under heaven
given to the human race by which we are to be saved."
2nd Reading, Hibla and Application
Historical Background: The same as that of the 2nd Reading of the 2nd Sunday of Easter
Introduction: The content of these two verses is most consoling because it restates not only our present unique dignity as God's adopted children, but also our final destiny to be "Godlike." (These ideas are present also in Jn 1:12, Rom 8:14-17,29; Eph 1:5; 2:4; Phil 3:21 and Col 3:4.)
1 Jn 3:1-2
Beloved:
See what love the Father has bestowed on us
that we may be called the children of God.
Yet so we are.
The reason the world does not know us
is that it did not know him.
Beloved, we are God's children now;
what we shall be has not yet been revealed.
We do know that when it is revealed we shall be like him,
for we shall see him as he is.
Explanatory Note: Nazarene (v.10): From Nazareth; a title given to Jesus Christ to indicate his place of origin.
Hibla: Jesus is my cornerstone!
Application:Let's ask ourselves, "How am I as a shepherd?"
GRAB A COPY OF EXPLORING GOD'S WORD:and The Word of God/Ang Salita ng Diyos
"A great partner in doing Family Catechesis  thru Liturgical Bible Study"

Special Thanks to:
BCBP Makati Chapter
Other links:
1) Scott Hahn -http://www.salvationhistory.com/homily_helps/april_30th_2012_-_fourth_sunday_of_easter?utm_source=St.+Paul+Center+for+Biblical+Theology&utm_medium=email&utm_campaign=497399d52e-RSS_EMAIL_CAMPAIGN#When:19:13:51Z
2) St. Charles Borromeo Lectionary Site -http://www.scborromeo.org/biblestu/b_east_4.pdf