Liturgical Bible Study Guide: 13th Sunday in Ordinary Time Cycle C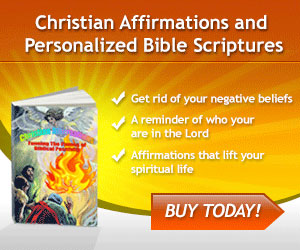 1st Reading – 1 Kings 19:16b, 19-21
The first book of Kings covers the reign of King Solomon, who built the first Temple in Jerusalem on Mount Moriah, through the division of the kingdom and the reigns of Jehoshaphat of Judah and Ahaziah of Israel (971 B.C. through 853 B.C.). The first book of Kings contains a lot of important theological material but it is also historically very accurate, as recent archaeology has shown.
To understand God's message in Kings we need to keep in mind the teaching of the book of Deuteronomy. The basic teaching of Deuteronomy has to do with there being only one God and one valid Temple for His worship. This centralization of priesthood and liturgy is first legislated in Deuteronomy 12.
In Kings, the kings are condemned because instead of concentrating on the Temple in Jerusalem they establish rival shrines at Bethel and Dan in the north in opposition to the Temple; furthermore, they are neglectful of their duty to suppress the "high places" all over Palestine where sacrifice is offered to Baal in contravention of the covenant.
Today's reading is about the Prophet Elijah who lived during the reign of King Ahab of Israel (the northern kingdom). Elijah (the name means "my God is Yahweh"), like all God's prophets, pronounces things which people don't want to hear. Baal worship has become commonplace and Elijah has come to Ahab and predicted three years of drought (1 Kings 17:1). When the drought occurs, Elijah has to flee. After three years pass, Elijah confronts Ahab through Ahab's servant Obadiah (1 Kings 18:1-17) and challenges Ahab to an ordeal with the prophets of Baal to see whether Baal or Yahweh will bring rain. The ordeal takes place on Mount Carmel; the prophets of Baal appeal by ritual dance and ecstasy. Elijah's appeal to Yahweh is answered when his sacrifice is consumed by a bolt of lightning and rain comes from the sea (1 Kings 18:18-46). All is not well though and Elijah is forced to flee from the kingdom by the hostility of Jezebel, who is Ahab's wife and has fostered the worship of the Canaanite Baal in Israel. Elijah goes to Mount Horeb (Mount Sinai), where Yahweh appears to him not in the earthquake or the wind or the lightning, but in a gentle whisper, and tells him to anoint Hazael to be king of Syria, Jehu to be king over Israel, and Elisha to be his successor (1 Kings 19:1-18).
2nd Reading – Galatians 5:1, 3-18
During the 12th Sunday in Ordinary Time (Cycle C) we hear that when we were baptized, we became part of the Body of Christ and therefore inheritors of all that was promised to Abraham. Today we continue with Paul's answers to the Judaizers.
Gospel – Luke 9:51:62
In last week's gospel reading we heard Peter proclaim that Jesus is "The Messiah of God." Jesus then forbade His disciples to tell anyone of this and proceeded to begin teaching them of His coming passion and the fact that those who are His followers must take up their cross daily and follow in Christ's footsteps. Today we learn more about discipleship.
In the interim between last week's reading (12th Sunday in Ordinary Time, Cycle C) and today's, the transfiguration has taken place. The Lord comes to transform our lives. If we accept new life, we must be prepared to move with the Lord and leave the security of where we have been. There can be no looking back. Those of us who are raised in the Christian faith often take our relationship with Christ for granted. We fail to recognize the radical nature of our call. We need to look to those who have felt a conversion or call to Christ.