Liturgical Bible Study Guide: 13th Sunday in Ordinary Time Cycle B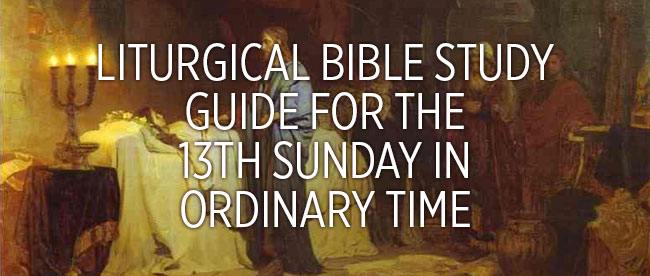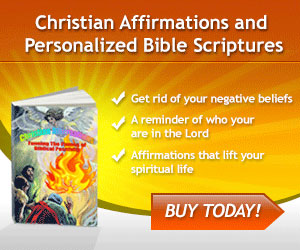 Gospel
The gospel reading of the 12th Sunday in Ordinary Time is the first of a group of three miraculous actions, the stilling of the storm. This week we hear the third of this group, the healing of the sick. The miracle which is skipped over between Sunday readings is the exorcizing of a demon (Mark 5:1-20). These miracles occur early in Jesus' public ministry.
What we hear today is really two healing stories – the healing of Jairus' daughter (5:21-24, 35-43) and the healing of the woman with the flow of blood (5:25-34). Another sandwich like the first reading of the 11th Sunday in Ordinary Time, although this one is not an allegorical sandwich. The literary device of a sandwich was used by Saint Mark on several occasions (Mark 1:21-28; 2:1-12; 6:7-30; 11:12-21). The two stories have several points in common:
1) Female sufferers
2) The number twelve (5:25, 42) which is representative of Israel
3) Vocabulary – "faith," "fear," "sane," "daughter"
First Reading
The Book of Wisdom was written in the late second or early 1st century B.C. in Greek. Until the discovery of the Dead Sea scrolls it was not known to have existed in Hebrew, but its discovery there shows that it was accepted and used by the Jews of Jesus' time in the area of Palestine. It is believed to have been composed in Alexandria in Egypt.
The Book of Wisdom is divided into three parts. The first part [the Book of Eschatology (1:1 through 6:21)] deals with the problem of retribution for good and evil and with the immortality that wisdom offers, concluding with an appeal to the reader to seek wisdom. The second part (6:22 through 11:1) describes wisdom and her operations in the world and explains how she is to be found. The remainder of the book (11:2 through 19:22) is a historical illustration of the principles of the first two parts. We hear today from the beginning of the first part.
Second Reading
Saint Paul is taking up a collection for the church in Jerusalem and he is now appealing to the generosity of the Corinthian people. He uses this approach: "You are already noted for your charisms of faith, writing and knowledge; now how about charity?"