Liturgical Bible Study Guide: 22nd Sunday in Ordinary Time Cycle A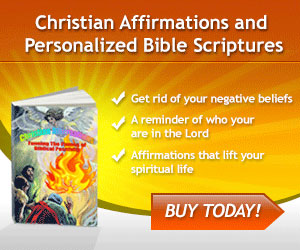 1st Reading – Jeremiah 20:7-9
Jeremiah lived through one of the most troubled periods of the ancient near east. He witnessed the fall of a great empire (Assyria) and the rising of one even greater (Babylon). In the midst of this turmoil, the kingdom of Judah, then in the hands of deplorable kings, came to its downfall by resisting this overwhelming force of history.
Yahweh called Jeremiah to be a prophet to Judah and to the nations in the midst of these political convolutions. His ministry lasted about forty years (627-587 B.C.) And his book testifies that his interventions were numerous. In fact, the last decades of Judah's history required a continual flow of light from Yahweh's messengers; besides Jeremiah, Zephaniah, Habakkuk, Nahum, and Ezekiel delivered the word of God. Of all these inspired men, no one reached the stature of Jeremiah in his great sensitivity to Yahweh's love for His people and in his profound understanding of this very people's duty toward Yahweh through the covenant. Thus, Jeremiah's prophetic word is noted for its directness and acuity in stating the true nature of Yahwehism and in denouncing the different religious deviations. The two predominant themes of his message are precisely to define true Yahwehism and to proclaim the imminent wars as punishments of Judah's aberrations.
In 586 B.C. Jerusalem was sacked and the Judean population deported to Babylon. A number of Judeans fled to Egypt, taking Jeremiah along with them where, according to Jewish legend, he was stoned to death.
2nd Reading – Romans 12:1-2
Today we again continue our study of the book of Romans from where we left off the previous week. Saint Paul writes from the point of view of a Pharisee who is well schooled in the scriptures and in covenant theology. He has been lamenting how the Jews have failed to recognize Jesus as the Messiah, but at the same time rejoicing that the Gentiles serve as the means to bring the whole world to salvation. After all, the Jews are descended from the southern kingdom (Judah) while the ten tribes of the northern kingdom (Israel) were sent into exile in 722 B.C. and never returned; having been scattered among "the nations." The Gentiles are from "the nations" and will serve as the example to bring about the reunification of the descendants of Jacob/Israel, the twelve tribes.
Gospel – Matthew 16:21-27
Having heard least week Peter's declaration that Jesus is the Messiah and his (Peter's) subsequent commissioning as the leader of the Church, Jesus now proceeds to begin to instruct His apostles about what is to happen to Him (His passion and death).
Click here to download the Liturgical Bible Study guide for 22nd Sunday in Ordinary Time.
Bible Study Guide from Fr. Cielo Almazan