Liturgical Bible Study Guide: 7th Sunday in Ordinary Time Cycle A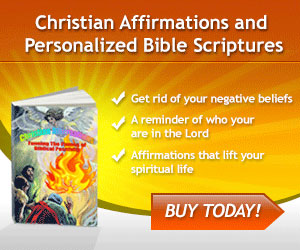 1st Reading – Leviticus 19:1-2, 17-18
The book of Leviticus focuses mainly on one of the tribes of Israel: Levi, and particularly on its priests and their duties in regard to divine worship. It is a book intended primarily for priests (Levites) while Deuteronomy is intended primarily for the laity.
The Leviticus account begins with the second year of the exodus, when the Hebrews are already in the middle of the wilderness. As you will recall, the Levitical priesthood came about as a result of the sin if the golden calf (Exodus 32). After Moses had come down the mountain and smashed the tablets, burned the calf and made the Israelites drink water containing the ashes, he stood at the entrance to the camp and said "Whoever is for the Lord, come to me", and all the Levites rallied to him. They then went through the camp and slew about 3,000 people. Then Moses declared "You have been set apart to the Lord today (the Revised Standard Version says "Today you have ordained yourselves …"), for you were against your own sons and brothers, and he has blessed you this day." Thus the Levitical priesthood was born. The tabernacle is made, with its altars and regulations about the worship to be given to Yahweh. Now, Moses develops these forms of worship in much more detail: Leviticus is really a manual for that liturgy.
To understand the book properly one must bear in mind two basic reference points: First, Yahweh, the God of Israel, is infinitely holy, inaccessible to man (Exodus 19:21), and therefore totally transcendent (unknowable); Second, despite this He dwells in the midst of His people (Leviticus 23:32; 26:12). Therefore He asks of them not only reverence, love and adoration, but a holiness of life which enables them to live as His true children forever in His presence (Leviticus 11:44; 19:2). Worship and holiness of life are the two main concerns of Leviticus.
Today, we hear one of the rules of conduct which are set out in chapter 19; that of love of neighbor. Other rules included reverence for parents, observance of the Sabbath, avoidance of idolatry, upon harvesting leaving some of the grain in the fields for the poor, and the practice of justice and charity in social dealings.
2nd Reading – 1 Corinthians 3:16-23
As we work our way through the first part of 1st Corinthians, last week we heard Saint Paul tell of the true wisdom of God. This week he again addresses the divisions in the people of God and reminds the Corinthians (and us) who we really belong to.
Gospel – Matthew 5:38-48
We continue for the fourth straight week with Jesus' Sermon on the Mount. On the 4th Sunday in Ordinary Time, we heard Jesus deliver the beatitudes. Since that time, each Sunday we have heard Jesus enlarge on the general statements of the beatitudes by concrete examples. Today we hear of revenge and love of one's enemies.
Bible Study Guide from Fr. Cielo Almazan