Liturgical Bible Study Guide: Pentecost Sunday Cycle A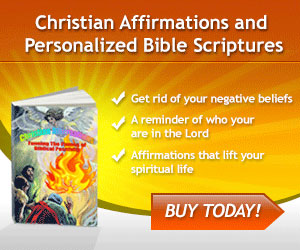 Introduction
Pentecost is an Israelite-Jewish festival. In Exodus 23:14-17 it is called simply the harvest festival, the feast of first-fruits of the grain harvest. In Exodus 34:22 it is called the feast of weeks, the first-fruits of the grain harvest. In Leviticus 23:15-21 the feast is reckoned by counting seven weeks from the beginning of the grain harvest; it is a day of Sabbatical observance. In Numbers 28:26-31 it is called the feast of weeks, the day of first-fruits. In Deuteronomy 16:9-12 it is the feast of weeks, which occurs seven weeks after the beginning of the grain harvest. It is one of the three major festivals in all the older lists of feasts.
It is probable that it was later in origin than Passover and did not take form until the Israelites had become a primarily agricultural community in Canaan. The time of the festival in its original celebration must have been indefinite, since the beginning of the grain harvest can't be put at a certain day in the calendar. The beginning of the grain harvest corresponds with the feast of Matzoth (unleavened bread). When Passover and Matzoth were combined and set on the 14th of Nisan, the festival of weeks received a regular date in the calendar seven weeks (50 days) after Passover.
As a major feast, all Jewish males over the age of 12 were expected to try to celebrate it in Jerusalem.
1st Reading – Acts 2:1-11
The setting is 50 days after the first Easter, 10 days since Christ has ascended and left the disciples with responsibility for administering His Church. Before He ascended He had told them "Do not leave Jerusalem, but wait for the gift my Father promised, which you have heard me speak about. For John baptized with water, but in a few days you will be baptized with the Holy Spirit" (Acts 1:4-5). So, after the ascension, the disciples returned to Jerusalem and the Upper Room. While there, the eleven selected by lot Matthias to take Judas' place, showing that the office of Bishop is to be a perpetual office [as Acts 1:20 (KJV) says, quoting Psalm 109:8, "and his bishopric let another take"].
2nd Reading -1 Corinthians 12:3b-7, 12-13
This reading should sound familiar to us as we heard the first half of it the 2nd Sunday of Ordinary Time and the remainder of it the 3rd Sunday of Ordinary Time (Cycle C). Paul is advising the Corinthians about the gifts of the Holy Spirit and how these gifts are to be used to promote the common good.
Gospel – John 20:19-23
This reading should also sound familiar as we heard it last on the 2nd Sunday of Easter (Cycle B). What we hear about is Jesus' first appearance to the apostles.
Bible Study Guide from Fr. Cielo Almazan